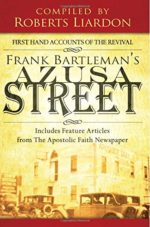 Every since I was a kid there was always an undercurrent in church about revival. From bringing revival to our schools to experiencing revival in our churches, it was something I wanted to be a part of and desired for God to work through me. In college, we found ourselves in the midst of revival from Canada's Vineyard movement to the Brownsville Revival in Pensacola, FL. I had the opportunity my sophomore year in college to go to Brownsville for a weekend. Years later, a friend who played bass in the band for the ministry I was a part of gave me this book: Another Wave of Revival by Frank Bartleman – retitled recently to Azusa Street. Probably 10 years later, I sat down to read it last month.
This book is Frank Bartleman's personal account of the Azusa Street Revival – his personal thoughts, convictions, and ultimately how God directed his life following those fantastic years. The story begins with Bartleman coming to Los Angeles in 1904. He was a minister but is best remembered by, and his greatest impact came from, his writings and detailed accounts of the revival. He was the only one to write about the specifics of the revival and those accounts are written in this book. Because Bartleman was so convicted by the Spirit of God, many of his writings and decorated accomplishments were burned because he did not want to be prideful or draw attention to himself. Later in the book, he discusses this and regrets to some degree that he did not have more "proof" of the events he describes in the book.
He wrote several tracks and ministry pamphlets that were distributed throughout the city, country, and around the world. His writings are the reason news of the revival spread so quickly and so far. In fact, during the Wales revival, Bartleman often wrote Evan Roberts and asked for him to be praying for the Los Angeles area. Roberts wrote encouraging letters back to Bartleman and they corresponded off and on during the next few years.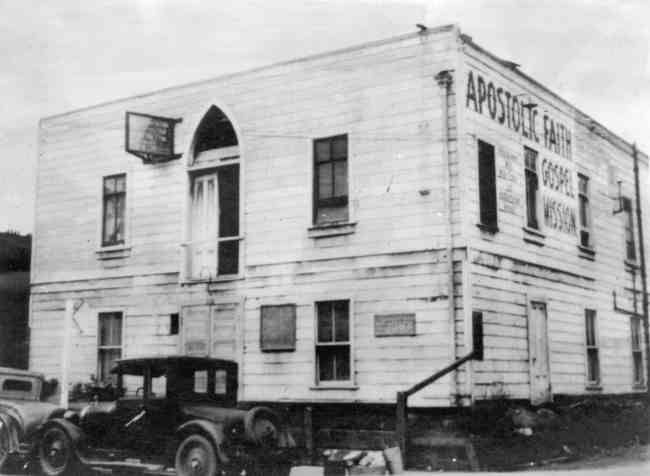 Bartleman begins Another Wave of Revival by discussing revival and it's depth having direct correlation to repentance and sorrow.
Martin Luther said: "The desire of self justification is the cause of all the distresses of the heart." The depth of any revival will be determined exactly by the spirit of repentance that is obtained. In fact, this is the key to every true revival born of God. [Page 10]

I received from God early in 1905 the following keynote to revival: "The depth of revival will be determined exactly by the depth of the spirit of repentance." And this will hold true for all people, at all times. [Page 19]
Repentance is God's mercy, and to Bartleman (who was a student of history), this was a bit concerning as mercy often preceded judgement. He wrote:
"Mercy rejected means judgment, and on a corresponding scale. In all the history of God's world there has always been first the offer of divine mercy, then judgment following. The prophets ceased not day and night to faithfully warn Israel, but their tears and entreaties for the most part proved in vain. The awful destruction of Jerusalem, in 70 A.D., which resulted in the extermination of a million Jews and the captivity of multitudes more, was preceded by the offer of divine mercy at the hands of the Son of God Himself." [The Wesleyan Methodist article, page 22]
He followed up with an example of the great revival of 1858 where God's mercy was poured out and then followed with the Civil War of 1860. He goes on to spend some time writing about the sin and rejection of God in San Francisco. Then the 1906 San Francisco Earthquake devastated the city. He reports that many churches and ministries were trying to comfort the people with say that God did not do this. But, Bartleman felt differently. He said that San Francisco was extremely vile at this point and had rejected God's mercy. He wrote a track of God's judgement through the earthquake. He ended the publication with this:
And will you claim there is no God in earthquakes? John Wesley has said, 'Of all the judgments which the righteous God inflicts on sinners here, the most dreadful and destructive is an earthquake.'" [From "Earthquake Tract," April 1906]
Next, Bartleman discussed true worship and the worship Azusa experienced. There was no piano and no organized singing. It was about the consecration to God, the repentance, and allowing God to have His way.
True worship: 1. To give unto God, not to receive. 2. To please God, not to please ourselves. [Page 32]

An English eyewitness of the revival in Wales wrote: "Such a real travail of soul for the unsaved I have never before witnessed. I have seen young Evan Roberts convulsed with grief and calling on his audience to pray. 'Don't sing,' he exclaimed, 'it's too terrible to sing.' (Conviction has often been lifted from the people by too much singing.) [Page 34]
Bartleman often talked about the "price" the pioneers had to pay. Everything came through the cross. There had to be a death. For us to experience the fullness of Christ requires a death to ourselves and a yielding to His Spirit. Everything goes through the blood of Christ.
D'Aubigne has said: "a religious movement almost always exceeds a just moderation. In order that human nature may make one step in advance, it's pioneers must take many." [Page 43]

Arthur Booth-Clibborn has written the following words: "Any cheapening of the price of Pentecost would be a disaster of untold magnitude. As your cross, so will your Pentecost be. God's way to Pentecost was via Calvary. Individually it must be so today also. The purity and fullness of the individual Pentecost must depend upon the completeness of the individual Calvary. This is an unalterable principle." [Page 55]
Bartleman addressed what he called the "party" spirit – a desire to make the move of God sectarian or organizational. He tells why God used Seymour to lead Azusa street – he was locked out of his church after his first sermon. Seymour hosted a small prayer group in a home. The Spirit of God fell and many were baptized with evidence of speaking in tongues. The small group grew to hundreds and they had to find a former stable and an old dilapidated Methodist church to use for the meetings. There were no pews, no musicians. The place was opened for God to moved. He discusses that God tried several times to use the local churches, but once God began to move they wanted to organize something around it and ended up losing the life of the move. At Azusa, God could move without control, without manipulation. In fact, it was said of Seymour that he had two boxes that he would kneel behind and hide his face in one of them – crying out to God.
"God wanted a revival company, a channel through whom he could evangelize the world, blessing all people and believers. He could naturally not accomplish this with a sectarian party. That spirit (a "party" spirit) has been the curse and death of every revival body sooner or later. History repeats itself in this matter." [Page 73]

"The church is an organism, not a human organization." [Page 74]
The caliber of the leaders of Azusa Street Revival were discussed next. The leaders were hungry for God. They were not novices. Many were burnt out and proven. So, they knew how to handle "revival" issues. They knew how to address emotionalism, fanaticism, and spiritual retaliation, so that God could move in purity and sanctify His people.
"One reason for the depth of the work at Azuza was the fact that the workers were not novices. They were largely called and prepared for years from the Holiness ranks and from the mission field, etc. They had been burnt out, tried, and proven. They were largely season veterans. They had walked with God and learned deeply of his spirit. These were pioneers, "shock troops," the Gideon's 300, to spread the fire around the world, just as the disciples had been prepared by Jesus." [Page 91]
It was made clear that the cross and blood of Jesus were the central focus of the revival, not the Holy Spirit.
"The work of Calvary, the atonement, must be the center of our consideration. The Holy Spirit never draws our attention from Christ to himself, but rather reveals Christ in a fuller way. We are in the same danger today." [Page 95]

John Wesley's definition of "fanaticism" was, "expecting the end without the means." [Page 105]
The preparation for revival begins long before many witness the actual revival. God uses the weak, humble ones to carry His message because they only have Christ and trust Him fully.
Man, like stars, appear on the horizon at the command of God. This is a true evidence of a real work of God. Men do not make their times… But the times make the man. Until the time, no man can produce a revival. The people must be prepared, and the instrument likewise. [Page 108]

The historian D'Aubigne has well said: "God draws from the deepest seclusion the weakest instruments by which he purposes to accomplish great things; and then, when he has permitted them to glitter for a season with dazzling brilliancy on an illustrious stage, He dismisses them again to deepest obscurity. … God usually withdraws his servants from the field of battle only to bring them back stronger and better armed." [Page 108]

Prayer burns out the proud flesh. It must be crucified. [Page 118]

"If you were only small enough, I could do anything with you." [Page 128 – a message by Brother Durham]
Bartleman shares about how the revival began to break up over doctrinal issues and one area believing they had the right way over another way.
We have too many who have a "leadership" spirit. These divide the "body", separate the Saints. [Page 133]

God intended that all these ways of recovery blend together into one glorious whole with a balance of doctrinal truth and a dynamic spiritual life, but instead there was a limitation of vision, each thinking that the part he held was the whole. [Page 165]
The book ends with a sobering look at revival. God is never swayed by man. He is always moving and looking for people he can live with and display His personality with. He wants to be Himself with those that are not afraid of Him or of His personality. He ends with a description of the ocean: revival being the waves, the shore being sin, but all are overtaken when the tide comes in.
One significant difference between the early church and the church today is this – they believed in the Holy Spirit while we are afraid of the Holy Spirit; they knew the Holy Spirit experientially while we so often know him theologically and theoretically. Will we at last let Him have his way? This is the pathway to revival. [Page 174]

How wide the shores of evil, how strong the reefs of sin – the wave may be defeated, but the tide is sure to win. [Page 175]